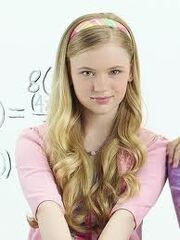 Olive Doyle

Full Name

Olive Daphne Doyle

Nickname(s)

Egg Head

Gender

Female

Birth date

2001 (age 11)

Resides in

Occupation

Student in the A.N.T. program Brainiac
Ad blocker interference detected!
Wikia is a free-to-use site that makes money from advertising. We have a modified experience for viewers using ad blockers

Wikia is not accessible if you've made further modifications. Remove the custom ad blocker rule(s) and the page will load as expected.